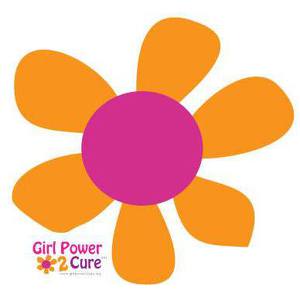 Abby
My Personal Fundraising Page
Donate in Abby name towards research and advocacy!
Abby was born September 26, 2004 at a whopping 9 and a half pounds. She has been the light of our life every day since. Abby was a typical happy loving baby who met all of her milestones. She started speaking in English and in Czech all the normal words babies say. Momma Dadda, bubba, dog, juice,coke, hello, bye bye, etc.

Just as she was starting to walk we noticed some odd behavior. Only cruising along furniture and her crib to the left. Week ankles. The inability to fall asleep. One day she woke up completely blank. She stared at her fingers as if she had never seen them before. Over the next few days she refused to eat. Wouldn't play with her toys, refused food and seemed to forget how to do anything.

It took us 5 months and many doctors visits and tests to figure out what she had. We were told some kids just took longer or regressed when taken off the breast or started to walk. We had different possible diagnosis of in utero stroke, Cerebral Palsy and PDD.

I found Rett Syndrome on my own in the back of an Autism Spectrum Book at Barnes and Noble. I can still remember the books spinning before I screamed and hit the floor. We had her tested the next week.

Abby's results came back on October 26th 2006. The worst day of our lives. We have made it our mission to advocate, raise awareness and funds for Rett Syndrome. I run an online Rett syndrome Support Group on Myspace for Mommy's and Daddy's to come and vent, seek advice and learn.

Abby is in The 7th grade and the darling of her school and neighborhood. She made the Honor roll all 4 quarters of the 6th grade.
My Supporters
Anonymous

March 2018

Anonymous

March 2018

$51.50

Jayme

March 2018

Brad

March 2018

Anonymous

March 2018

Lara

March 2018

Nicholle

March 2018

$51.50

Angela

March 2018

$51.50
Rebecca

March 2018

$103.00

Jamie

March 2018

$103.00

Brian

March 2018

$100.00

Anonymous

March 2018

$51.50

Nicholle

March 2018

$51.50

Angela

March 2018

$51.50

Kristen

March 2018

$51.50

Anonymous

March 2018

$50.00